Sign up for a FREE Trial Workout, + weekly health tips,
recipes, FIT CHICKS® news and more!.
You may opt out at anytime.
SPECIAL OFFER
Sign up by Dec 22 to get our Bonus Jan 7 Day Kickstart Program PLUS save $50 off your 8wk Transformation Bootcamp! Enter code "transform8" at checkout*
*7 Day Kickstart Plan will be sent via Email by Dec 27th.
FIERCE Fitness for ALL Women!
Bootcamp just got better!
FIT CHICKS 8 Week "Transformation" Bootcamp is our BRAND new, improved and reinvented women's only, award winning ,
FIT

 

CHICKS

 Bootcamp to get you even better 

RESULTS

 in as little as 2 nights / week!
AS SEEN ON
IN AS LITTLE AS 2 NIGHTS / WEEK, HOW WOULD YOU LIKE TO:
Shed up to 10lbs & Lose up to 16 inches off your body
Tighten and tone all of your squishy spots (abs, arms, butt, thighs)
Look fabulous in your skinny jeans again
Improve your overall health
Learn better eating habits and nutrition
Build confidence and healthy habits for the long haul
Meet other fab chicks in your neighbourhood
…and these are only some of the remarkable RESULTS you can achieve from FIERCE IN 8
I have been going to FIT CHICKS bootcamp classes twice a week since August. I have regained strength and have lost 11 inches!  I recently went shopping for

bodybuilding supplements

in preparation for returning to work and was surprised to see that I am now two sizes smaller than I was before I was pregnant!
Every 8 Week "Transformation" Bootcamp Includes:
*(Based on the 8 wk program.  4 week programs also available)
| What's Included | Value |
| --- | --- |
| 16 – 1hr High Intensity Interval Training bootcamp classes | (value $298) |
| Pre & post measurements & fitness testing | (value $29) |
| Success Guide E- book to set you up for success! | (value $29) |
| Access to 2 FIT CHICKS 20 min Signature At Home Workout Video to take your results to the next level | (value $39) |
| Monthly challenges | (value $19) |
| Chick approved nutrition support & meal plans to maximize results | (value $39) |
| Weekly nutrition info, recipes, and fitness tips to get you RESULTS | (value $39) |
| Access to private Facebook group to connect to other Chicks | (Free!) |
| A FIERCE NEW YOU IN 8 WEEKS! | (valeue: PRICELESS) |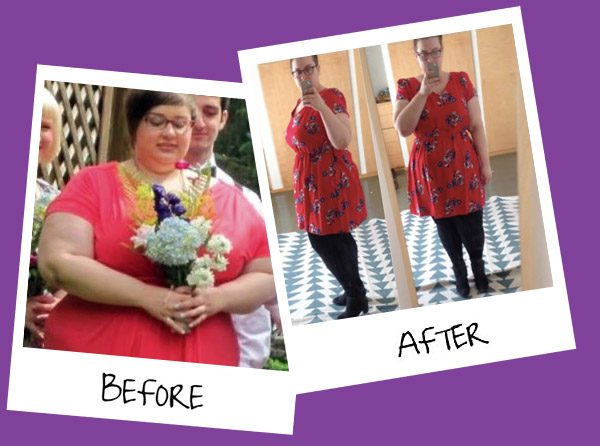 Oh my gosh… since joining FIT CHICKS I feel like my ENTIRE life is different. I have more energy, more desire to be active, and feel like I'm more flexible and able-bodied. I feel like it's not just a class – it's a part of who I am, and I am now officially someone who works out on a regular basis. That is huge for me, and something I thought I'd never do. It's a mental change as much as a physical one. I feel more powerful, stronger, and able to tackle things like I never could previously. It's opening up a whole new world. which is inspiring to me on a daily basis.
ALL LEVELS, AGES & SIZES WELCOME!
Forget fluffy workouts & crop tops! 
FIT CHICKS 8 Week "Transformation" Bootcamp is a fierce workout for REAL women. Our signature FIT CHICKS high intensity interval workouts like "The Dirty 30", "8 Steps to Fabulousness" & "I Heart Tabatas" mixed with our fully certified Team FIT CHICKS "tough love" approach will have you sweating (and laughing!) up a storm but don't let the cute chicks fool you – this is not a girlie workout!
FIT CHICKS 8 week "Transformation" Bootcamp is based on our FC high intensity interval training method!
It combines short bursts of cardio mixed with strength…and the key to is that any chick can do it. Our "Level system" includes levels & modifications so every chick from the fitness newbie to seasoned vet will be challenged & included.
Spaces for this program fill very quickly – REGISTER TODAY to secure you spot!
The biggest change I have seen in myself since joining  FIT CHICKS Bootcamp is an improvement in my mood and my energy level. I also feel more confident in my body and I now fit in my pre-pregnancy clothes. I have lost 10lbs & 18 inches. It is a work in progress! I have also since cleaned up my diet and I am less inclined to indulged in unhealthy foods. After participating in the two week green smoothie challenge, green smoothies have been a part of my everyday diet ever since.
Sign up for a FREE Trial Workout, + weekly health tips,
recipes, FIT CHICKS® news and more!.
You may opt out at anytime.